What Kind of Home Loan Works for Me?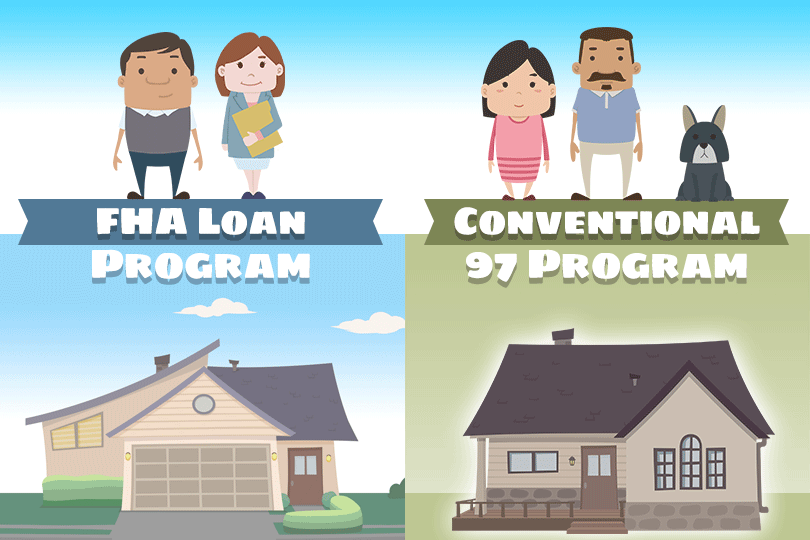 March 30, 2022
Once you've decided that you'll be purchasing a home, one of the first questions you need to ask yourself is what kind of mortgage you'll be using to finance it. When it comes to shopping for a home loan, there are a number of options to consider. It's best to know something about each loan type when deciding.
Here are four types of mortgages to choose from.
FHA Loan
An FHA loan is one that is insured by the U.S. Federal Housing Administration and granted by lenders who are approved by the agency. FHA loan programs are generally designed with first-time homebuyers in mind, making them easier to qualify for than conventional home loans. With a government organization backing the loans, lenders are protected from losses when granting home loans to borrowers who may otherwise be considered high-risk. That is why FHA loans are known for having less stringent eligibility requirements, with minimum credit scores of 580, a debt-to-income ratio of 43% or less, and a low- down payment of 3.5%.
VA Home Loan
Backed by the U.S. Department of Veterans Affairs, VA home loans are available to active or retired members of the U.S. military, as well as to certain qualifying relatives. Applicants are required to have a certificate of eligibility from the VA in order to apply for a VA loan. This loan type has many of the same benefits as the FHA loans, with lower credit requirements. However, one of the things that makes VA home loans particularly attractive to eligible servicemembers is that they do not require any down payment. In fact, about 90% of VA borrowers put down no money at all when they buy homes.
USDA Mortgage
Similar to both the VA and FHA programs, USDA home loans are designed to make homeownership more affordable for Americans. USDA loans are backed by the United States Department of Agriculture, and meant for borrowers looking to buy homes in qualifying rural areas. Since this loan type is meant for low and moderate-income individuals, the USDA sets income limits for their programs, generally no higher than 115% of the median income for the area.
Conventional Mortgage
Also known as a traditional mortgage, a conventional home loan is one that is not insured by any government agency. That means that you won't need to meet specific requirements other than those set by the lender.
While conventional loans are the most popular mortgage option, they are at times more difficult to qualify for. They usually have stricter stipulations than other loan types. Most conventional loan lenders require a credit score of 620 or higher and a minimum down payment of 5% with private mortgage insurance required. That being said, conventional loans typically offer lower interest rates compared to other loan types.
It's important that you know exactly what you are getting into when buying a house, and your mortgage is huge part of that. Talk to a experienced loan officer about your choices, and see what the best mortgage option is for you!
------------------------------
RELATED VIDEOS:
A Good Faith Estimate Provides Mortgage Information
Measuring Your Loan-to-Value Ratio
Monitor Your Credit Score
See Your Credit Scores From All 3 Bureaus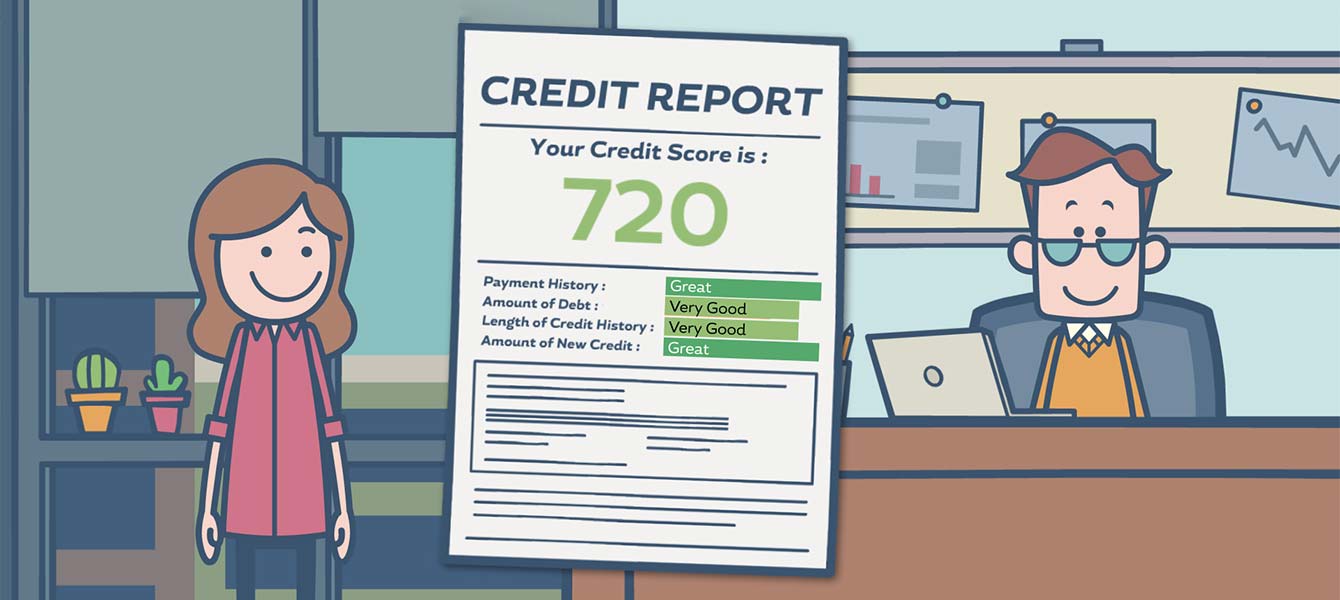 More FHA Loan Articles