What Credit Score Do I Need to Buy a House?
November 9, 2021
If you have ever applied for a loan, you know that your credit score is a deciding factor in whether or not you get approved. Your score holds even more weight if you are applying for a home loan, which is why it can become a stressful subject to many potential homebuyers. If you are in the market for a new house and are shopping around for a mortgage, you probably have a few questions about your score. What is considered a good credit score? What score do I need to buy a house? What IS my credit score?
These are all important questions, and it is best to know the answers when shopping for a home loan.
WHAT YOUR CREDIT SCORE SAYS ABOUT YOU
Put simply, your credit score is a number that helps lenders decide whether or not you are a safe bet. Using the information in your credit report, a lender can determine how likely you are to make your monthly mortgage payments on time.
THE SCORE YOU NEED TO GET A MORTGAGE
This answer is a little more complicated. When it comes to qualifying for a home loan, the minimum credit score required varies based on the type of mortgage you are applying for. Conventional loan lenders typically require a minimum credit score of 620, while other government-backed loan lenders have lower limits. The FHA requires that borrowers have a score of at least 580 to take advantage of the 3.5% down payment minimum, or 500 for the 10% minimum. The VA also has a credit score minimum set at 580. It is important to keep in mind that despite the credit score requirements set by these government agencies, the individual lenders can set their own restrictions, that are called "overlays."
WHAT GOES INTO YOUR CREDIT SCORE
One of the main credit scoring formulas used in the U.S. is the FICO score. FICO determines your credit score based on five factors: whether you make payments on time (35%), the total debt you carry (30%), the age of your credit (15%), new credit applications (10%), and the type of credit you carry (10%). Each of these determining factors go into FICO's algorithm and result in a three-digit number that scores your creditworthiness.
KNOW YOUR CREDIT SCORE
The three major credit bureaus in the U.S.—Equifax, Experian, and TransUnion—calculate credit scores using FICO's algorithm, and according to the Fair Credit Reporting Act, you have the right to access your own credit report from any of these bureaus. Knowing your own credit score is a crucial when applying for a loan, because it is the first step in improving it if needed. Once you have your credit report, you can review it and dispute any discrepancies. The bureaus are responsible for investigating any disputes within 30 days.
OTHER FACTORS THAT IMPACT YOUR LOAN APPROVAL
Remember that your credit score is not the only factor that lenders consider when deciding on your loan eligibility.
Debt-to-Income Ratio
Lenders also look at your monthly debts. Lenders vary, but they generally want your total monthly debts, including your estimated new mortgage payment, to consume no more than 43% of your gross monthly income. If your debt-to-income ratio is higher, you might struggle to qualify for a mortgage.
Employment History
Lenders vary, but they usually like to see that you've worked at the same job, or in the same industry, for at least 2 years. They believe you're less likely to lose that job, and that stream of income, if you've built up a longer work history.
Remember that your credit score represents your creditworthiness. Based on this number, a lender determines whether you are a high-risk borrower and if it's a smart idea to loan you a huge amount of money. It also determines the interest rate you'll receive from the lender, so it is worth your time to work on increasing your score.
------------------------------
RELATED VIDEOS:
Homebuyers Benefit From the Work Done by Fannie Mae
HUD 4000.1 is Sometimes Called the FHA Handbook
Credit History Is Presented as Your FICO Score
See Your Credit Scores From All 3 Bureaus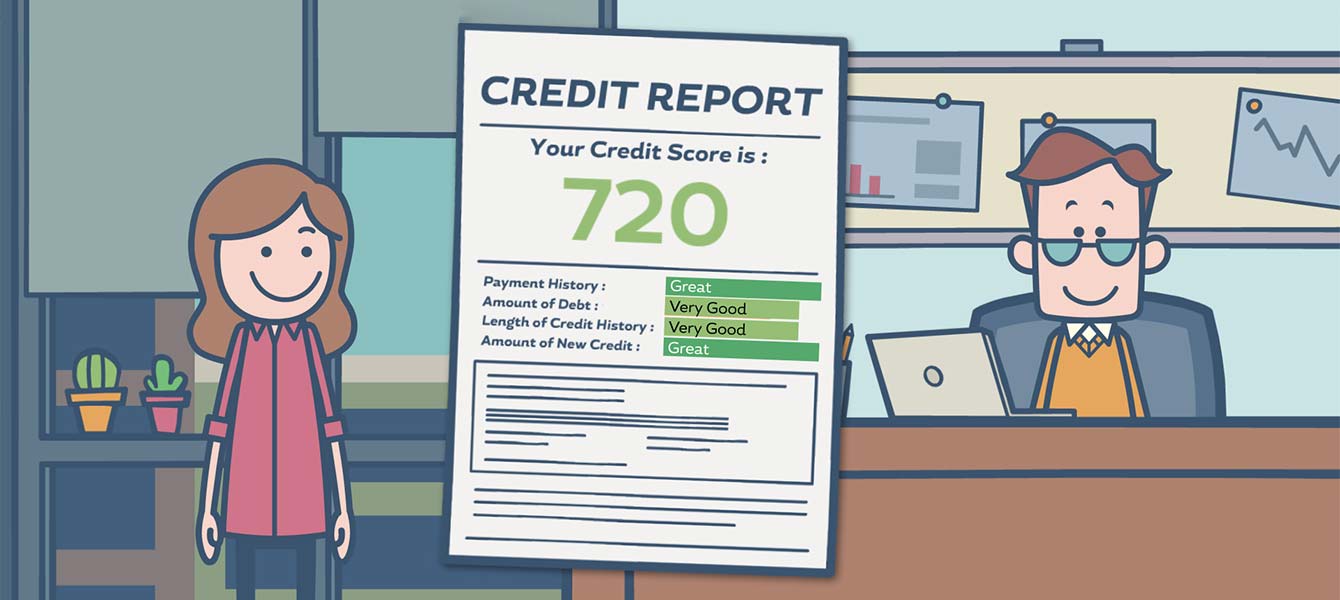 More FHA Loan Articles