Benefits of an FHA Loan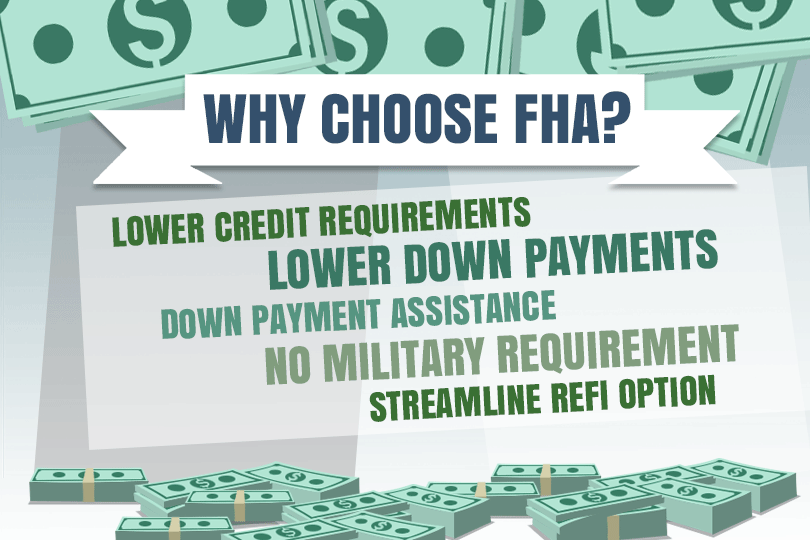 July 14, 2021
Making the decision to buy a house is a big one, followed by the choice of which house to buy. The next biggest decision you make is going to be the type of home loan you need to go through with the purchase.
One option for financing your home is an FHA loan. These mortgages are insured by the Federal Housing Administration (FHA), a government agency committed to stimulating the American housing market, and create ways for people of all income levels to gain access to safe and affordable housing.
In addition to offering competitive interest rates, there are a number of reasons why FHA loans are one of the most popular loan types of mortgages for many first-time homebuyers as well as repeat buyers with lower credit scores.
Flexible Down Payment and Credit Score Requirements
FHA loans are designed with first-time homebuyers in mind; younger borrowers who haven't achieved a high credit score yet, and probably don't have enough savings for a large down payment. With this in mind, the FHA requires a down payment as low as 3.5% combined with a credit score of 580 or more to qualify for home loans, which is quite lower than the 620 minimum score and 20% down payment that is typically required by conventional lenders.
In the case of borrowers with even lower scores, the FHA allows a minimum score of 500 if the applicant can put up 10% toward the down payment. This is especially beneficial for borrowers who have suffered bankruptcy or foreclosure, which would preclude them from qualifying for conventional home loans.
More Housing Options
The FHA's aim is to expand housing opportunities for Americans, which is why FHA loans are suitable to finance various different property types. FHA loans can be used to buy single-family homes, multi-family homes with up to four units, manufactured homes on permanent foundations, and even condominiums.
Open to All Income Levels
While conventional lenders can have set income limits to qualify for loans, there is no minimum or maximum income limit for FHA loans. Borrowers do not need a qualifying income, but they must show proof of employment, have at least two established credit accounts.
Cheaper Mortgage Insurance
Many conventional lenders charge expensive Private Mortgage Insurance to borrowers with lower than necessary credit scores who cannot afford a 20% down payment. You can avoid this higher cost with an FHA loan, which requires the same Mortgage Insurance Premium, regardless of your credit score.
Gift Funds Are Permitted
Even with a low, down payment requirement, the FHA allows the money to be sourced with "gifts," which are funds not earned directly by the borrowers. This can include money from friends, family, a charity, employers, unions, or state and local government agencies, as long as the gifts are verified in writing by the donor.
Non-Occupying Co-Signers
This is another advantage for first-time homebuyers with insufficient credit histories. While there are some restrictions, the FHA loans allow applicants to have a co-signer on the loan who does not plan to live on the property. This can be someone (such as a parent) with more established creditworthiness whose income and assets can be used to support the loan.
The FHA loan has many features that appeal to a vast number of borrowers, but it's best to consider all your options. Read up on the different mortgage types, and talk to your loan officer to see what the best move is for you!
------------------------------
RELATED VIDEOS:
Understand the Reasons for Private Mortgage Insurance
Carefully Read Your Closing Disclosure
Buying a Home With a Co-Borrower
See Your Credit Scores From All 3 Bureaus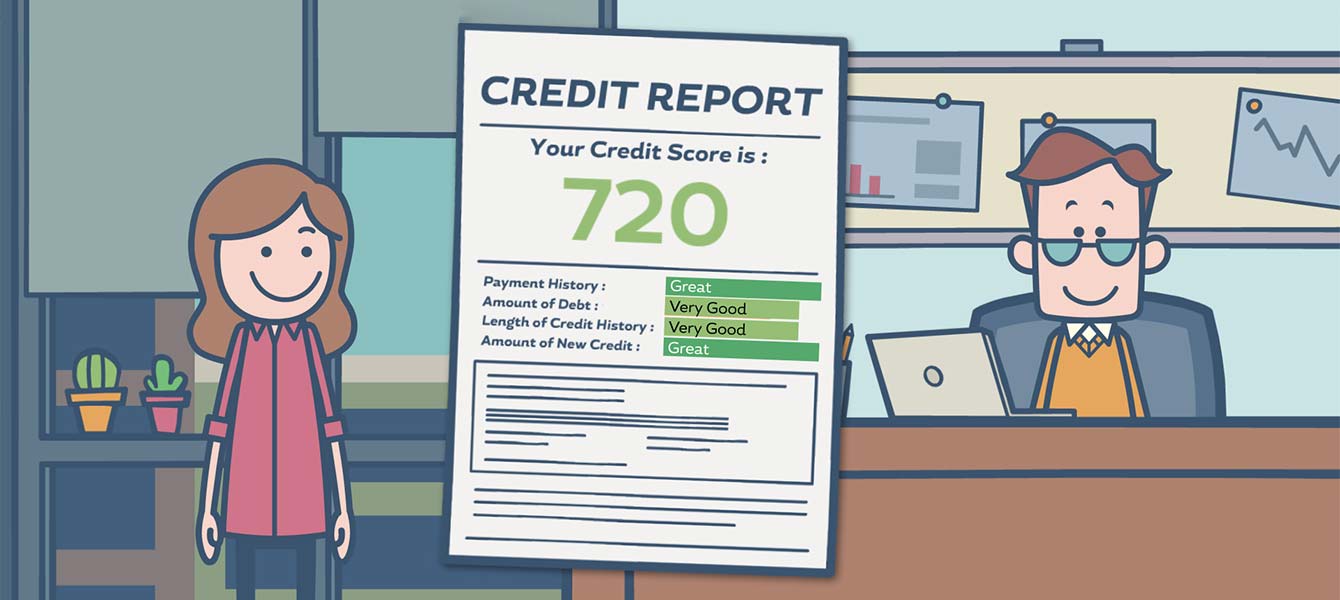 More FHA Loan Articles